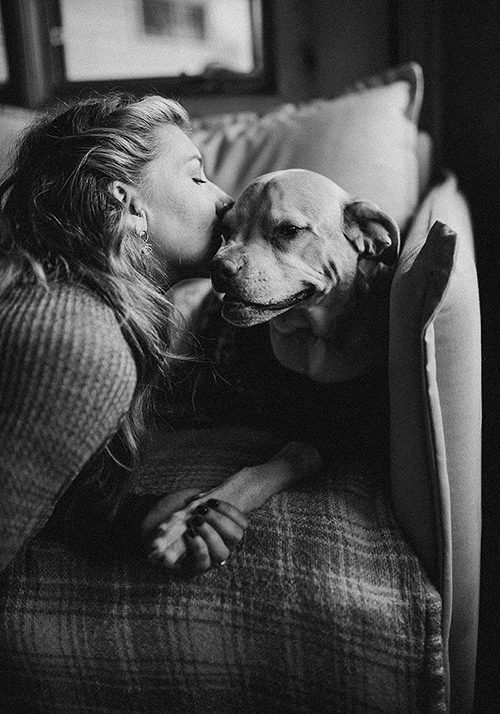 Stella was first diagnosed with osteosarcoma on October 15th, 2020, her right forelimb was amputated November 5th, 2020 (three days after her 7th birthday), and she finished chemotherapy at the end of January 2021.
It's been over 19 months since we first found out she likely had cancer. The first vet who diagnosed her told me that she had 2-6 months without treatment and based on how rapidly her symptoms progressed, he felt that her timeline would be closer to 2 months.
50% of dogs with an osteosarcoma diagnosis are alive at 12 months.
I can't put into words how much I have treasured this time. My heart is heavy for those pups and their families who haven't fared as well as we have.
I don't know why Stella has done so well, but I'll share our experience in case it helps anyone else going through something similar.
I took so much comfort from browsing the Tripawds website and forums. Hearing about other people experiencing the same doubt, anxieties, and triumphs got me through many sleepless nights.
Since her chemo ended, we've taken Stella for an exam and lung scans every 3 months to check for lung metastasis and to evaluate her overall health (especially how the tripawd life has affected her arthritis).
She has been taking Apocaps and K9 Immunity (a few months ago we switched from the capsules to the K9 Immune Support powder) daily since her diagnosis for overall immune support and perhaps some cancer-fighting benefits. It's very hard to say if these supplements have had any effect, but she has been healthy and happy.
We also added VRS Omega Benefits to her diet to help with her arthritis at the recommendation of our vet. She has been on glucosamine since her dysplasia/arthritis  diagnosis at 3 years old. Again, it's hard to say how much these supplements have helped, but she walks one mile every weekday (in addition to lots of backyard fetch and playing), with longer (sometime very steep) hikes on the weekends.
There were a few occasions, especially when it was quite hot last summer, where she didn't want to go. I used to get quite distraught when this happened, but just like people, Stella has good days and bad days and sometimes she just isn't feeling up to it. I always let her take the lead.
Our vet has also provided an ongoing prescription of rimadyl and gabapentin for arthritis pain relief. I have needed to use these quite sparingly (typically only after she's had quite a long hike or if she is acting as if she's hurting). Stella has had bloodwork three times a year to make sure she's tolerating the rimadyl, and so far she's looked great.
We did get her elevated food and water bowls and an orthopedic bed, which I would highly recommend for tripawd comfort.
We also had a custom cart made for her from Eddie's Wheels, a few months after her amputation (I wanted to make sure we had an option for her mobility in case her arthritis wouldn't allow her to function well after amputation). This was such a fantastic company to work with. They were very responsive, helpful, and compassionate. Stella has refused to use the cart (I believe forelimb amputations present more difficulties with carts because of weight distribution, but plenty of one or no-forelimbed dogs do great in them). I'm still glad we have it in the event she needs it, but she has gotten around just fine on her own.
I feel so incredibly grateful that we have gotten the time that we have with Stella. If you would have told me that we would get 19 months + with her when she was diagnosed, I would have been SO stoked. But the time goes by so quickly and I've realized that truly, there will never be enough time with my girl.