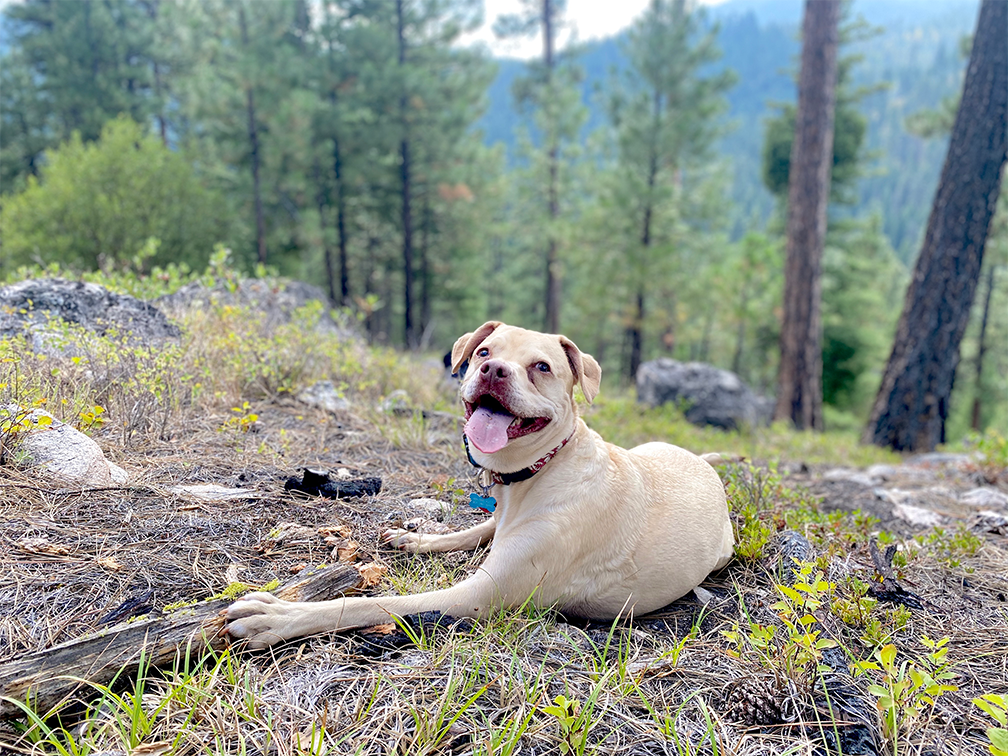 After Stella's biopsy, I felt my hope grow. I tried not to raise my expectations too high, but I wanted to stay positive. The idea that this whole thing was a mistake was something I wanted so badly to be true.
A week and a half passed. Our vet called at the end of the day on Friday; he had the results.
It was cancer.
I felt like I was right back in that initial vet's office, hearing the news for first time. My immediate thought was that the biopsy was a mistake and we wasted all of this time! We could have had the leg off and already started treatment, but I knew I had made the best decision I could have at the time.
I fought tears as he gave me the options. We could try to get an appointment at WSU for a limb sparing surgery or we could set up an appointment for amputation.
WSU was 5-6 hours away and it was winter. She would need multiple appointments and I was 7 and a half months pregnant. My greatest fear was that something unexpected would happen with the pregnancy (by that time, the baby could come at any moment) and I wouldn't have the ability to make multiple trips to make sure that Stella got everything she needed.
I made the appointment for the amputation for November 5th.